News
Happy 17th Johnny P
Happy 17th Johnny P
skn3
12 / Mar / 2005
Happy 17th birthday JP, the kitty has something for you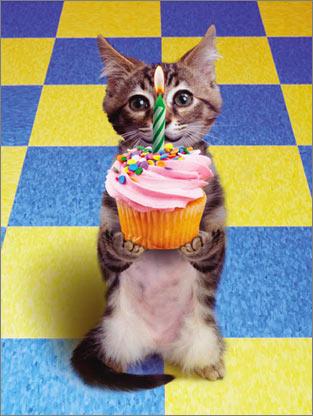 Comments
JohnsProgram 12 / Mar / 2005 - 08:20pm


Yay!!!

I've seen a picture of a cake shiped like a cock...
No, really, where do you get cakes jon?
citizen 13 / Mar / 2005 - 12:37am


SToPGAP 13 / Mar / 2005 - 11:43pm


Happy Birthday John! sorry it is a little belated, I've been away from the PC for a few days!

Many happy returns!
erbbysam 14 / Mar / 2005 - 01:30am


awwwwww cute kitty...

happy birthday!



rapidflash 14 / Mar / 2005 - 03:53am


Jimbob 14 / Mar / 2005 - 08:14pm


Happy birthday! (I think I'm gonna have to nick Si's excuse as well)



Translate
Quick info (9/17)
Did you know that Josh Whelchel, Acoders resident music composer, has created original music for many of Acoders games as well as other gaming companies?
Latest proj. updates
MSD2
It's been too long since I updated this page. But here we are. SEVEN new screenshot...
Latest artwork
Latest music
Latest members
Affiliates